Low-Cost HD Microscope with Measurements! DS2-200MUMe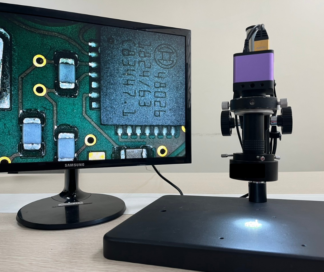 New product!!!
Low-Cost HD Microscope with Measurements!
DS2-200MUMe
Product Inquiry
phone028-3911-2006
The biggest feature of this model
1. Full HD Microscope at an astonishingly low price!
2.

Abundant measurement functions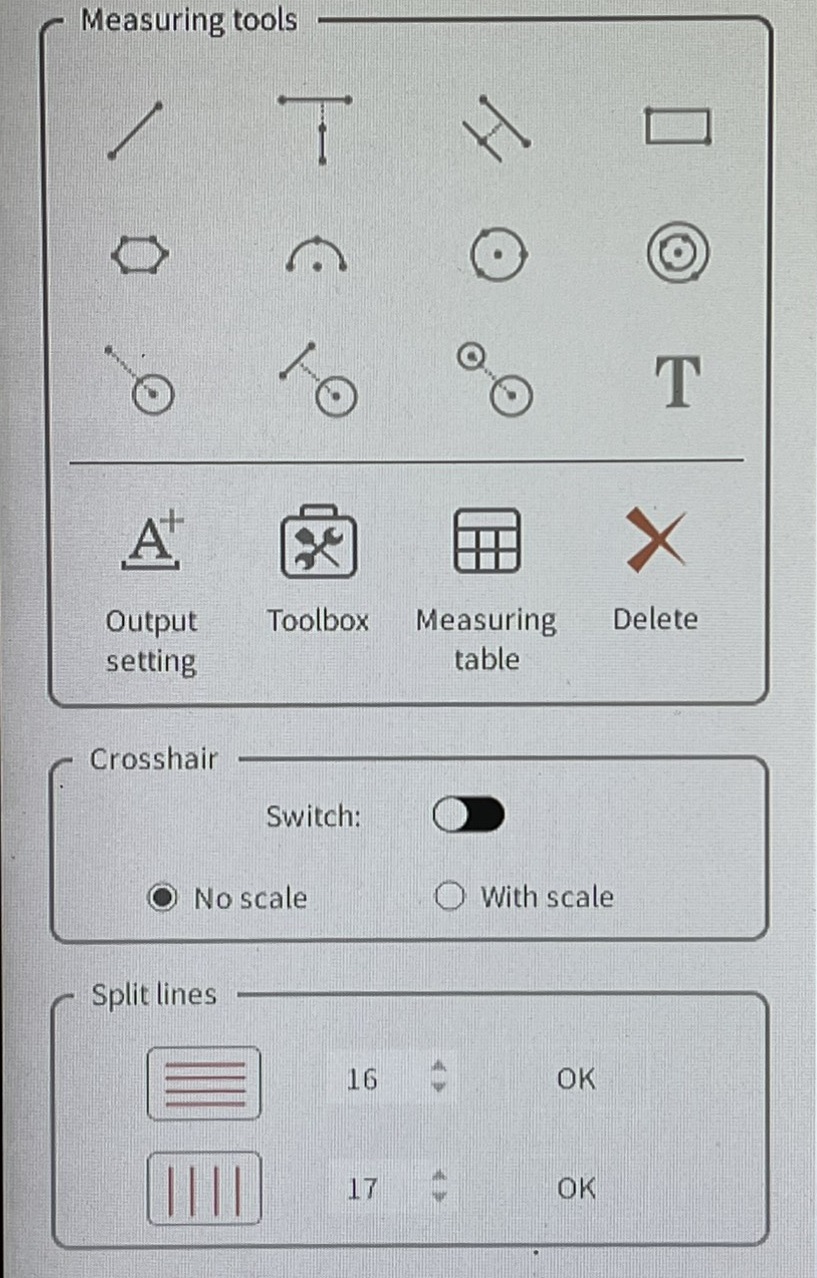 3. Equipped with optional line generation function.
Equipped with optional line generation function.
Optional line display
It is capable of displaying or hiding a maximum of 32 vertical and 32 horizontal lines as per user preference.
・The color of the lines can be changed.


・The display/hide settings are customizable.


・The position of the lines can be easily configured
Cross lines can be displayed/hidden.
(Both white line/black line can be displayed)
Other features
Can save images and videos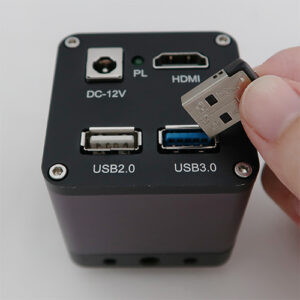 It is equipped with a USB memory slot!
You can save still images and videos to the included USB memory.
(Still images: JPEG format/BMP format/PNG format, Videos: MP4 format/H.264 format/H.265 format)
Note: Please use a USB memory of 32GB or less.
Easy setup! Easy operation!
You can directly connect and use it with wide monitors or high-definition television monitors that have a HDMI port.
※We recommend using PC monitors or industrial monitors with high-definition ports.
(Home television monitors may have compatibility issues and may not display properly.)
We have demo units available for you to check. For further details, please contact our technical support.
Observation image (10 yen coin)"
| | |
| --- | --- |
| At 30x magnification | At 60x magnification |
Specification
General Specification
Model Number

DS2-200MUMe
Magnification

8x~55x *Magnification is a calculated value converted to a 17-inch monitor
Field-of-view

40x22.5mm (8x), 6x3.4mm (55x)
Storage Media

USB memory (up to 32GB)
Saved File Format

Image:JPEG/BMP/PNG, Video:MP4/H.264/H.265
Pixel Size

2.75μmx2.75μm
Camera
Image Sensor

1/3"CMOS
Number of Pixels

2MP
Resolution

1920×1080(Full HD)
Frame Rate

60fps (1920x1080)
Accessory
Camera
AC Adapter
USB (8GB)
HDMI Cable
Lens
White LED
Stand
Cover
Key Features
Ultra-compact and ultra-affordable full HD microscope for observation on a monitor!
Compact size allows for observation even in tight spaces.
Continuous variable magnification ranging from 30x to 60x.
Inquire about this product
Business hour: 08:00 - 17:00
Closed on weekends & public holidays