There are cases where you want to change the microscope to side view by observing the inside of a slightly thicker tube or solder observation of BGA etc. (I want to observe the side).
In that case we will introduce useful things.
Its product called reflective mirror box.
There are 2 following suitable lens.
The upper part is a magnigying lens, about 25x to 135x (The variable magnification lens will be changed with aperture SDS – M19), the bottom is a variable magnification lens, about 30x to 60x.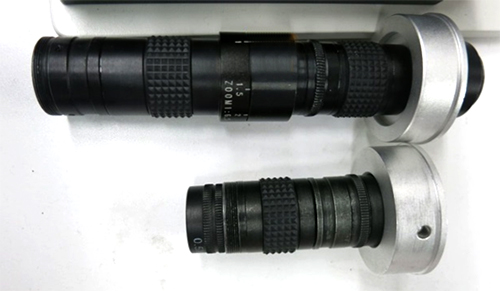 The reflection mirror box is attached to the lens head.
Mounting brackets are required separately when installing. Please do not hesitate to contact us if you need any furthure information.
However, a connection ring is necessary to attach. (Please contact us for more details)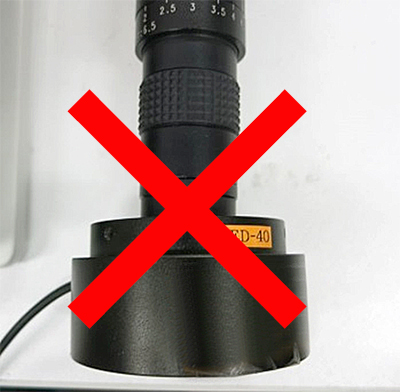 It is impossible to attach LED Ring Light when using the reflection morror box
Besides that, the ordinary LED Ring Light can not be installed.
Thus, it is necessary to devise measures such as using fiber lighting, thin lighting, etc.
<Slim light>

<Optical fiber light>




Optical fiber light can be matted inside.