Normally, focus adjustment of the microscope is performed when observe by naked eye.
Due to individual variations of the camera, the focal point of the naked eye observation may not match the focus of the camera.
In the case of JIS lens (see "Connecting camera for microscope"), the back focus is attached to the lens.
You can adjust easily.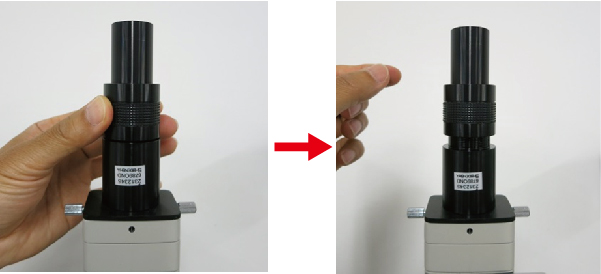 In case of C mount, some of the microscope side C mount part has back focus, but it is very slight.
There is also a mechanism to adjust the back flange (back focus in this case) on the camera side. However, I think that this is also numerically small.