The AC adapter and HDMI cable of our Hi – Vision camera are straight out from the back of the camera.
In case of incorporation, you may want to shorten the space of this wiring part.
In that case, wiring space can be easily omitted by using the connector for sideways drawing.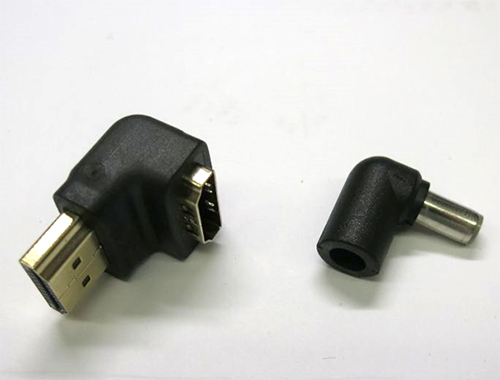 For lateral extension connector · For HDMI cable (left) · For AC adapter (right)
You can omit the space on the back as shown in the picture below.